Increase Your Revenue as a Trusted FreeShipping.com Partner!
Retailers that partner with FreeShipping.com typically enjoy substantial lifts in site traffic, click-to-sale conversion rates, and overall revenue. Just click the "Learn More" links below to find out how partnering with us can boost your bottom line!
Increase site traffic as an affiliate partner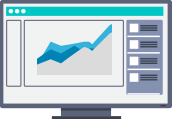 LEARN MORE
Earn ad revenue as a strategic partner

LEARN MORE
FreeShipping.com is a pioneer of free shipping and cash-back solutions for subscription shopping programs. Our members get 10% cash back, free shipping, free returns, and other money-saving benefits at over 1,000 retail websites. Our retail partners receive heightened access and prominent exposure to a large, growing audience of qualified, motivated shoppers!
For more information about FreeShipping.com, visit our About Us and Reviews pages.