It's easy to save on shipping charges when you return online purchases from eligible retail websites via FedEx Ground. You can do it in just three steps:
Click on the "Print a Label" tab under the "Return Center" tab at FreeShipping.com.
Complete the return label form to print out your return shipping label.
Drop off your return shipment, with the label attached, at any FedEx® location to have the package delivered.
With more than 1,800 FedEx Office® locations and 5,800 FedEx Authorized ShipCenter® locations nationwide, you're probably within easy reach of a drop-off point almost anywhere you might be. (Just click the "FedEx Store Finder" tab to find a FedEx location near you.)
Maximum Limits
Please note that FedEx Ground will not ship any packages that exceed:
150 pounds in weight;
108 inches in length; and/or
165 inches in length + girth.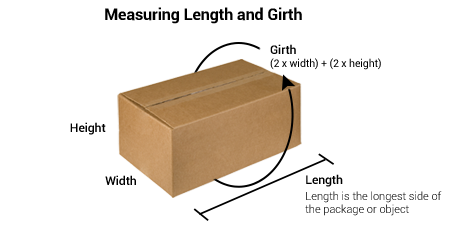 Eligibility Criteria
To qualify for savings on return shipping, the item you're returning must have been purchased through the retailer links available on FreeShipping.com. You must be an active member when you return your shipment, and you must reside in the 48 contiguous United States. Free return shipping via FedEx Ground is not available to member who reside in Alaska or Hawaii, nor is it available to residents of Iowa or Canada. 
This benefit offers you savings on standard FedEx Ground shipping charges when you're returning an eligible purchase to a retailer that participates in the FreeShipping.com program. It does not offer savings on expedited delivery services, insurance coverage for the return shipment, any restocking or other fees that a retailer may apply, or any other services or features, such as declared value, surcharges, premiums, accessorial charges, or special handling fees for the return shipment.
Also, please note that our savings offer applies to return shipping charges alone; it does not and cannot guarantee that you'll qualify for or receive a refund or store credit on your purchase from the participating retailer. Please note that some retailers place shipping and other restrictions on certain products; you'll need to check the individual retailer's website to ensure that it accepts returns of your purchased product. In order to qualify for a purchase refund from a specific retailer, you must comply with that retailer's refund policy and procedures.
Savings Procedures
To receive savings on any individual return shipping charge, you must:
Comply with FedEx Ground's weight and dimensions requirements listed in "Maximum Limits" section;
Complete the "Print a Label" form on the program website in its entirety;
Print out the Return Shipping label upon completion of the form;
Properly package the item you wish to return;
Securely fasten the printed label to that package; and
Drop off your labeled package to a FedEx Office or FedEx Authorized ShipCenter location to be shipped.